This article describes an improvement to the usual methods of adjusting contrast with Photoshop Curves. To avoid tedious selection of individual objects, we can add a Color Range Mask adjustment to a Curves correction.
To darken only the flower petals with usual methods, we have to select them first by using selection tools which can be tedious and error-prone. Instead, let's select them by their brightness range.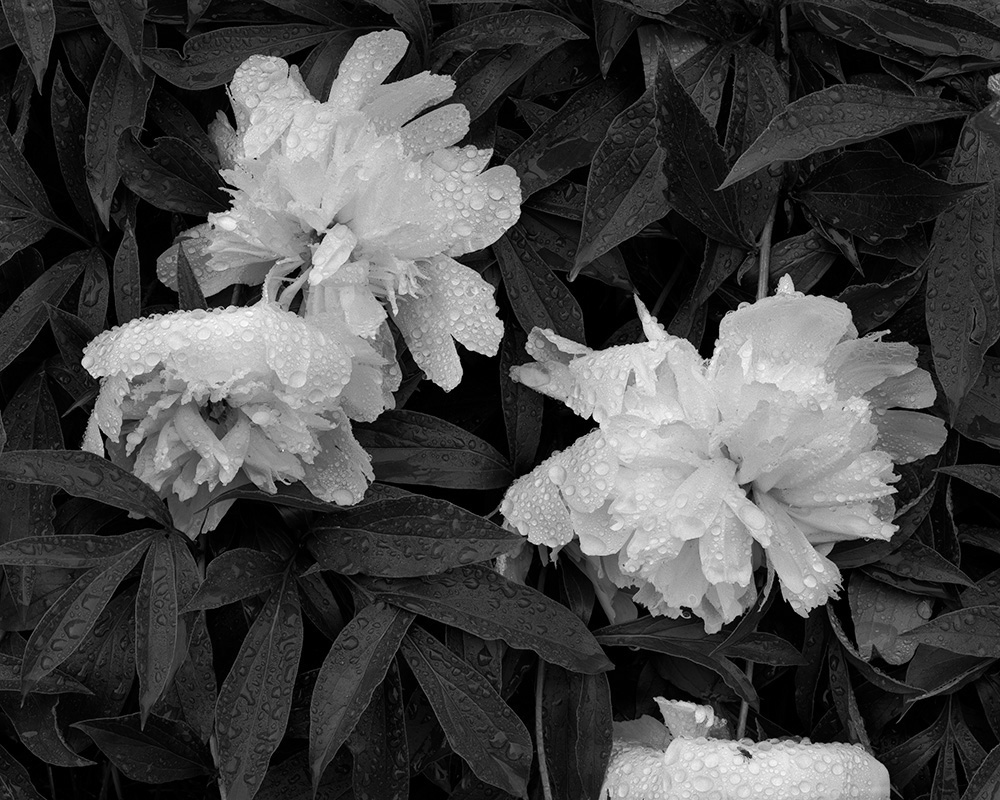 Original grayscale image
Add a Curves adjustment layer. Do not adjust the curves yet.
And a luminosity mask to the Curves layer.
Click on the mask and choose Select > Color Range...
Specify a high brightness value so that only the flower petals elements are selected.
Adjust the Fuzziness slider to avoid any abrupt transitions.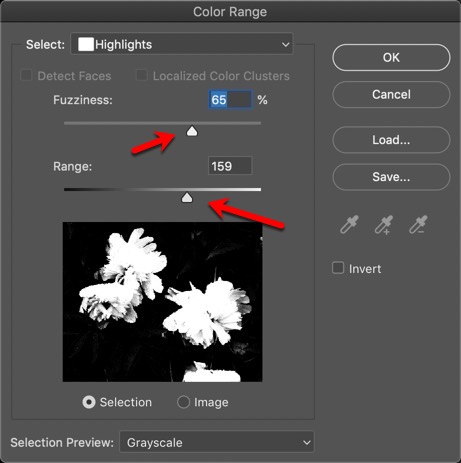 We have made a mask which selects only the flower petals. The leaves have been masked.
Edit the Curves adjustment layer to darken the selected values.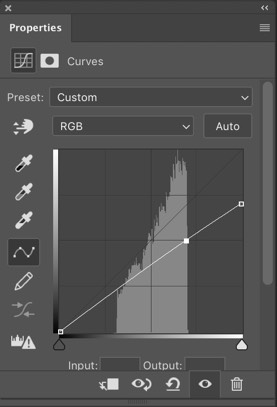 Here is the adjusted image: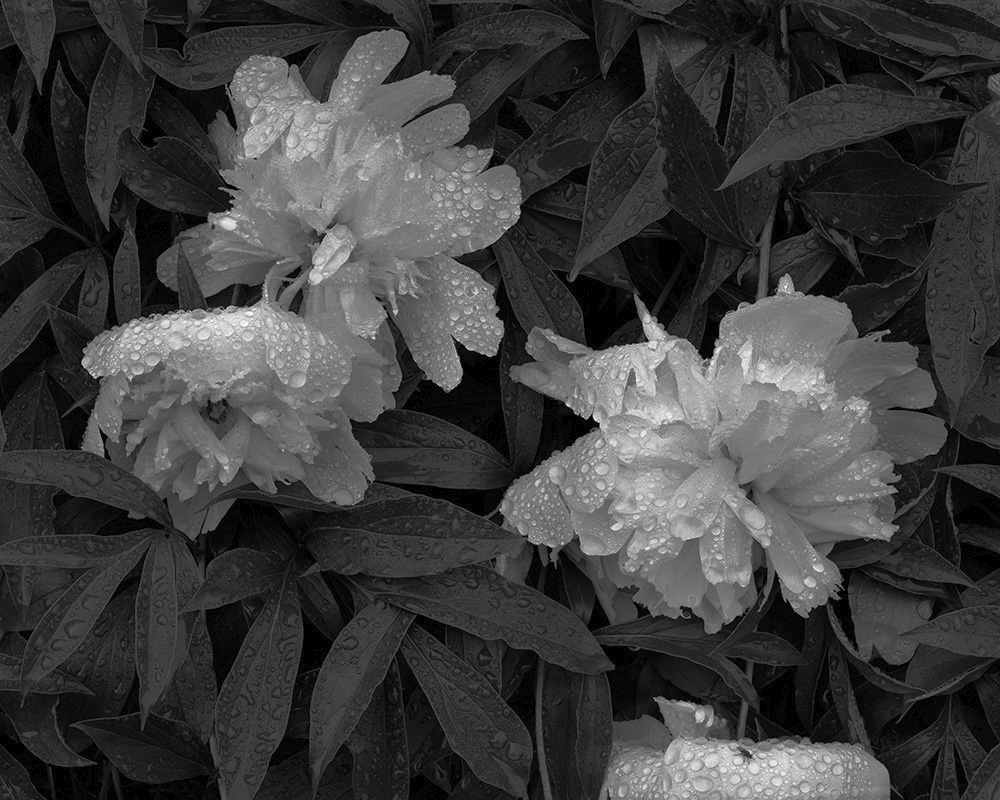 After Curves adjustment to the selected range
The leaves are unaffected while the petals have deeper range of tones.