Lets darken the tonal curve of the image, but exclude the brightest values on the clock face. To avoid the time-consuming process of selecting them one at a time, let's identify them by their brightness range.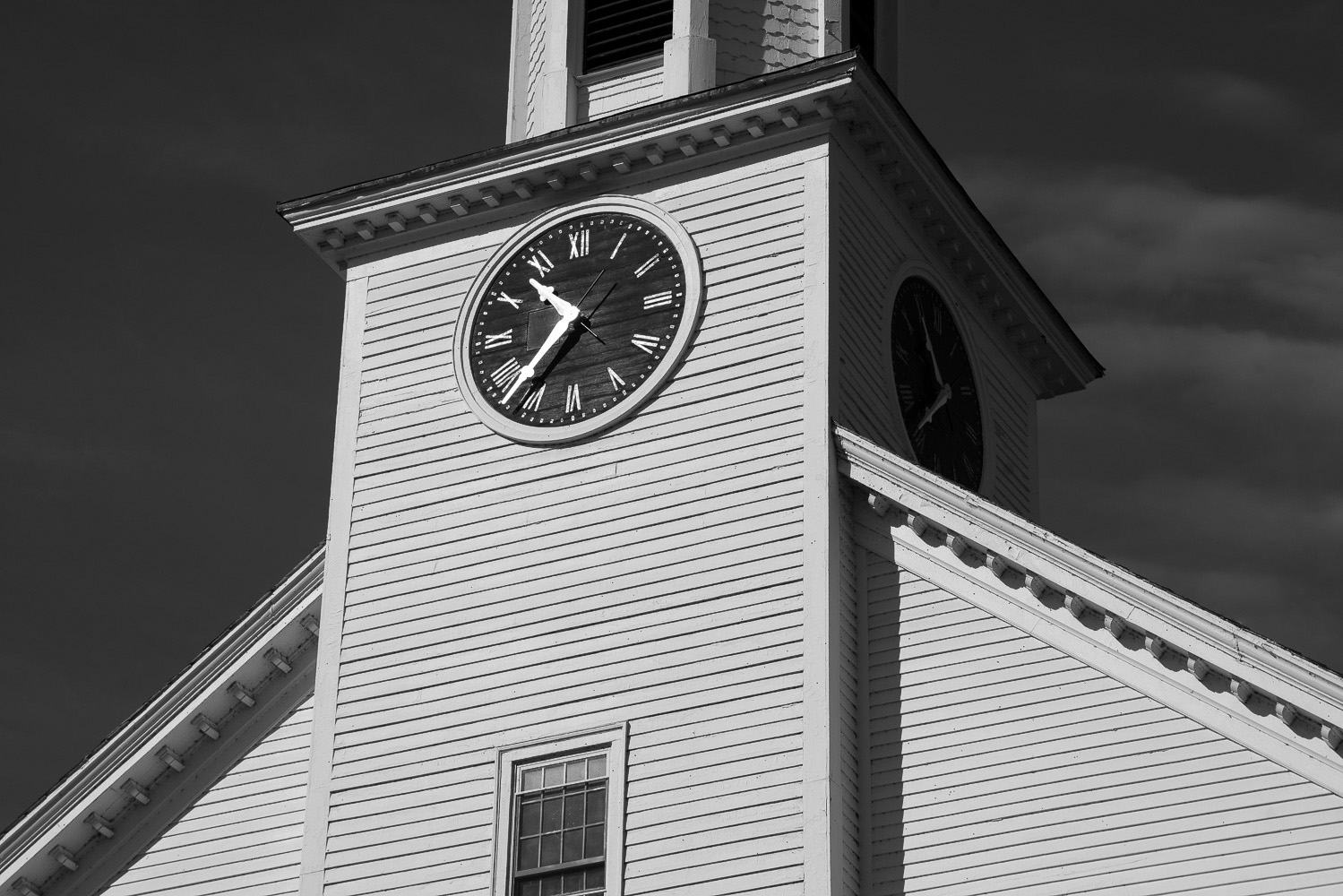 Original grayscale image
Add a Curves adjustment layer. Do not adjust the curves yet.
And a luminosity mask to the Curves layer.
Click on the mask and choose Select > Color Range...
Check the Invert option.
Specify a high brightness value so that only the brightest elements are masked.
Adjust the Fuzziness slider to avoid any abrupt transitions.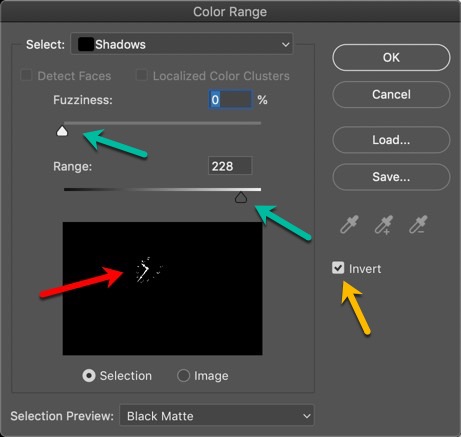 We have made an inverted mask which blocks the clock hands.
Our Curves adjustment will affect everything but the clock hands
Edit the Curves adjustment layer to darken the selected values.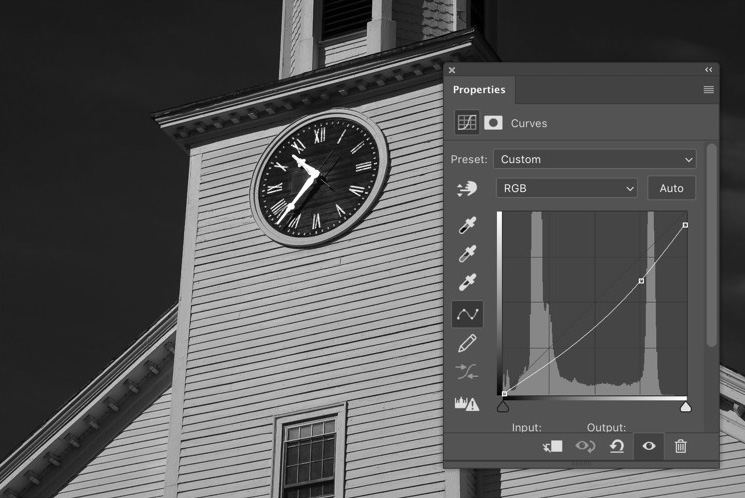 Here is the adjusted image: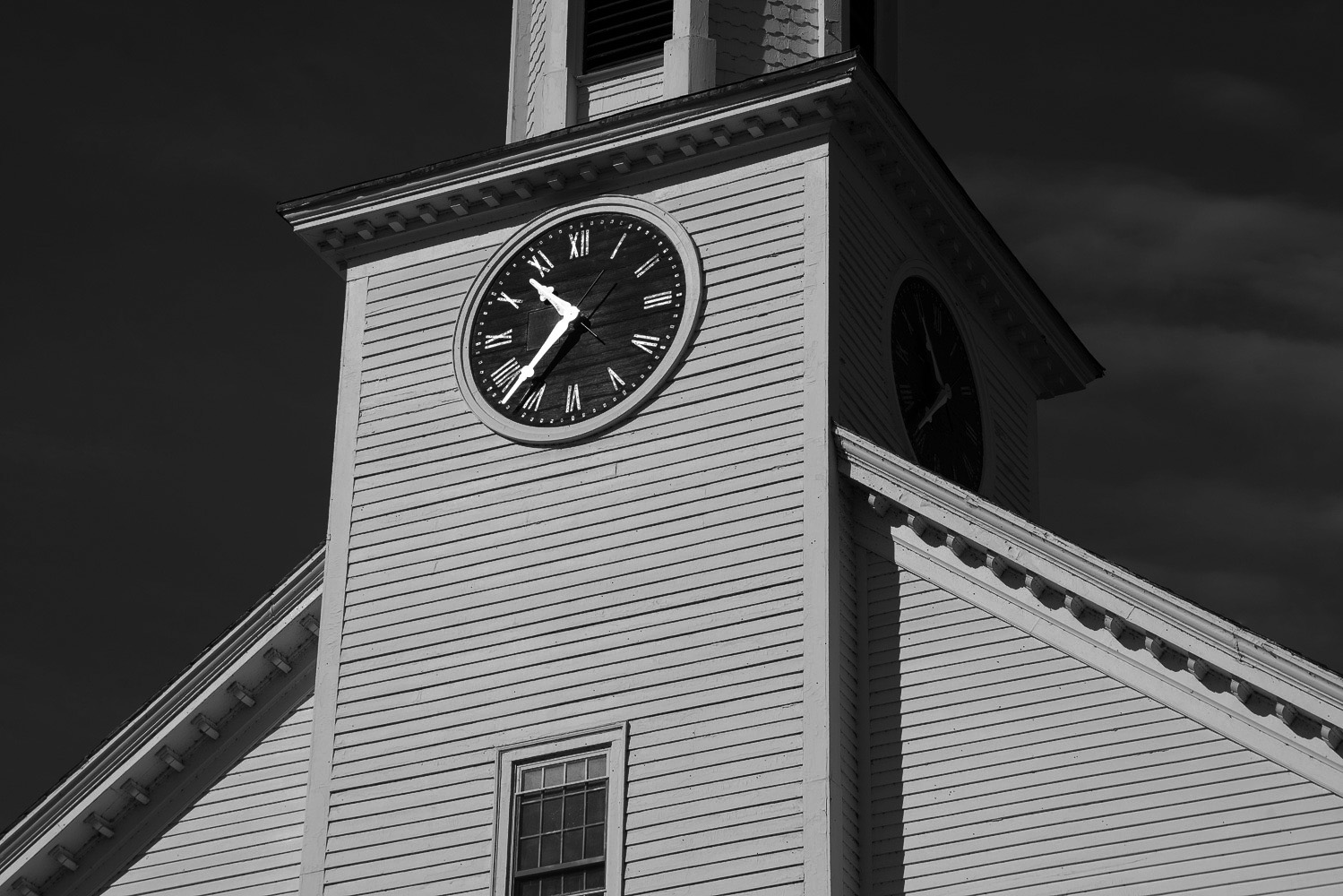 After masked Curves adjustment.
All of the image has been darkened, except the clock hands.